For December
a non-product
for civil disobedience
sr113

~

Inthis text we begin with regard to the Swiss-based TexanLight-Anthropologist Jonathan Roquemore, of Burtonian fascination withtextiles, who concerned his self with attaining knowledge regarding thetraditional dress of the Laotian hill-tribes.
Of particularinterest was one, the Laantan tribe in North-Western Laos near Chinaand Burma, whom he heard would endure a travel of 11 days in constantmotion sans sleep.

Post haste set he on this trek - travelling up the River Mekong againstthe current to some lost place named Xiengkok betwixt Laos and Burmaalmost to the Border of The People's Republic of China. After one daystraight up the currents he turned his sole to travel overland eastwardfor 10 more days, during which time he occupied transport modesOmnibus, Modified Pickup Truck and his own feet.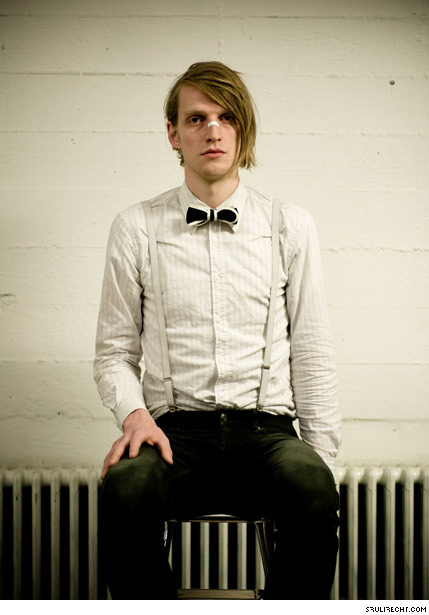 MasterRoquemore hiked his self up to the village to meet the hill tribeduring the Ceremonial Festival of Melody, Changing and  Feasting forthe Elderly and Sickly. Here it had been 8 solar months since thiscommunity had seen a man of white pigments. With an average 3 to 4foreigners visiting per year, the next town of any proximity is anenvironment where there is still daily Agitprop broadcast over crudeloudspeakers previously used for air-raid warning systems. Now roughlywired together, from 0600 and periodically through the day, a communitynews bulletin service led by the controlling party is broadcast.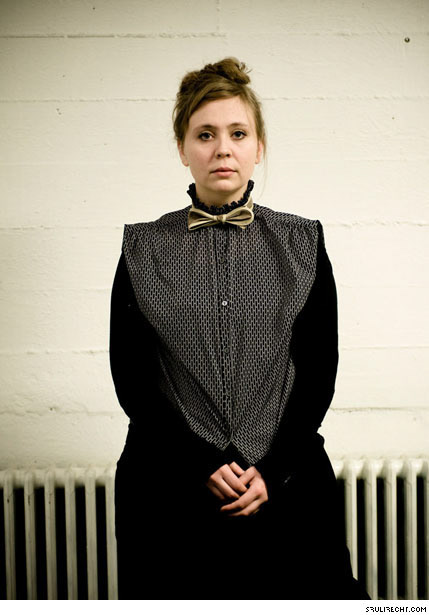 It was his knowledge of a certain cloth that led this man there, forthe Lantaan produce a distinct weave for their traditional dress fromlocally grown cotton, woven in narrow lengths and twice hand dyed inindigo found in the Indigofera plants of Asia.
There is very little trade of this material, and the tribesmen in factfound it absurd that the lean white Swiss-Texan wanted their textiles,for there it is considered of no value outside the tribe.  JonathanRoquemore then carried these rolls with him over various geographies,waters and altitudes here to Reykjavik where he presented this studiowith a new fascination.  Thoroughly aware of our fetish and intriguewith the xeno-wefan, Jonathan considered the possibilities of theallotment.  Then he left.  Without the indigo scrolls.  Which we nowhave.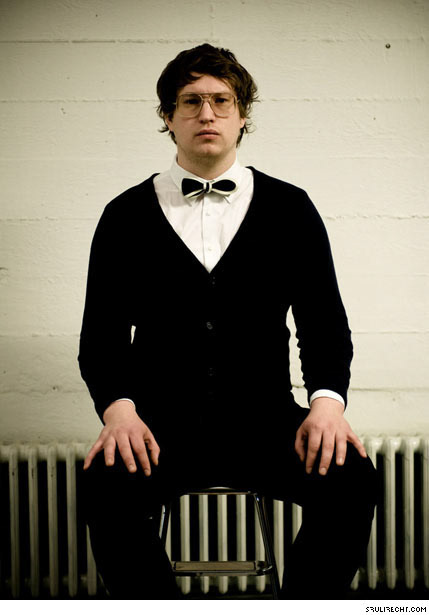 ~

Here we cut to exactly one year later and in steps the remains of the Bound Skarves;small almost useless slivers of fabric left laying on the table'ssurface, their shape recalling a memory of one dear friend, nose brokenfrom a particularly raucous gig, with two spots of blood on histrademarked performance bow tie.  For on that day holding his nasalfracture together was the most excellent shape of a dedicated noseplaster.  The two shapes in the mind collide, bow tie and broken nosebandage, and reaching for the shelf one hand rests first upon theindigo cotton of the Lan Tan Tribe.  Averting gaze from both eyes oneremarked: this form is of no good use but for that of the Bow Tie. Post minor surgery, to the machine these residuum were marched.
And here with the endorsement of JR they are combined with a barely yellow Brettisc Cotton bind to bring you these Bow Ties.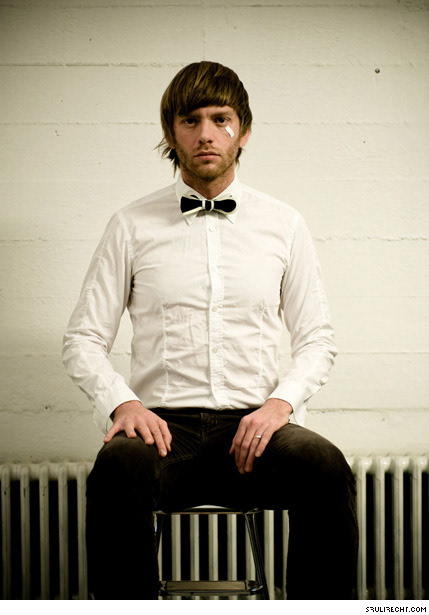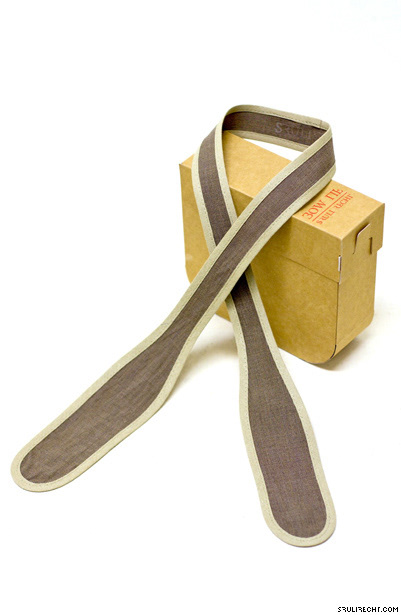 Order Information - CLICK


*During the Prussian wars of the 17th century Croatian mercenaries heldtogether the openings of their shirts around their necks with a scarf.Then adopted by the French upper class the "Cravat" was derived fromthe French for "Croat" to become highly popular in the 18th and 19thcenturies.  It was this Croatian scarf of combat and bloodshed that ledto the Bow Tie.  Here we salute its dark origins.