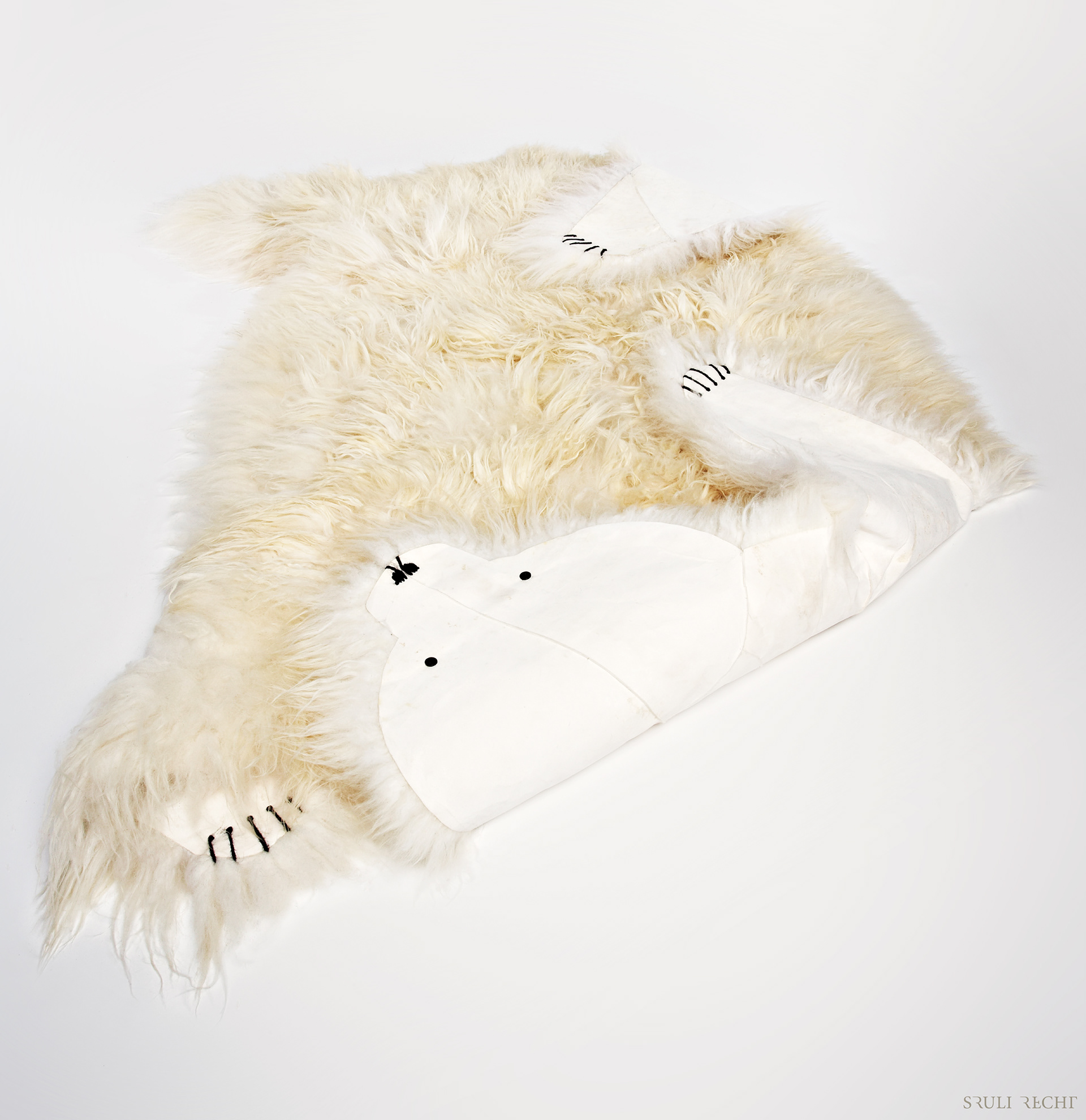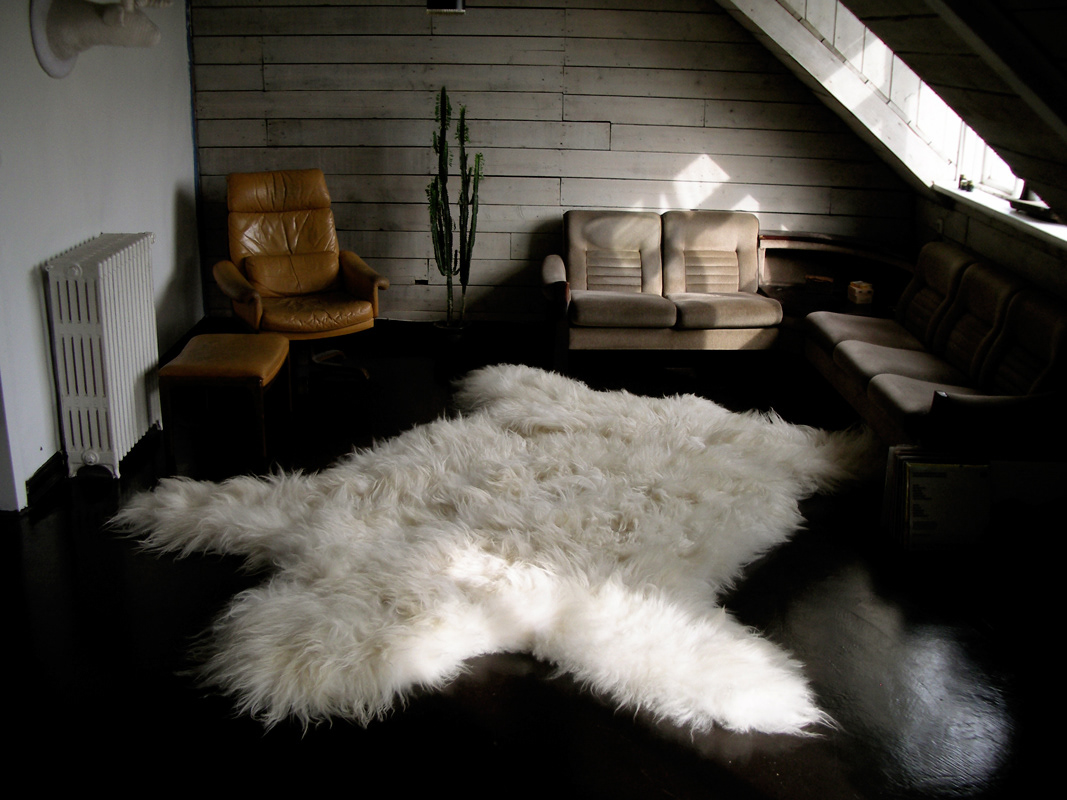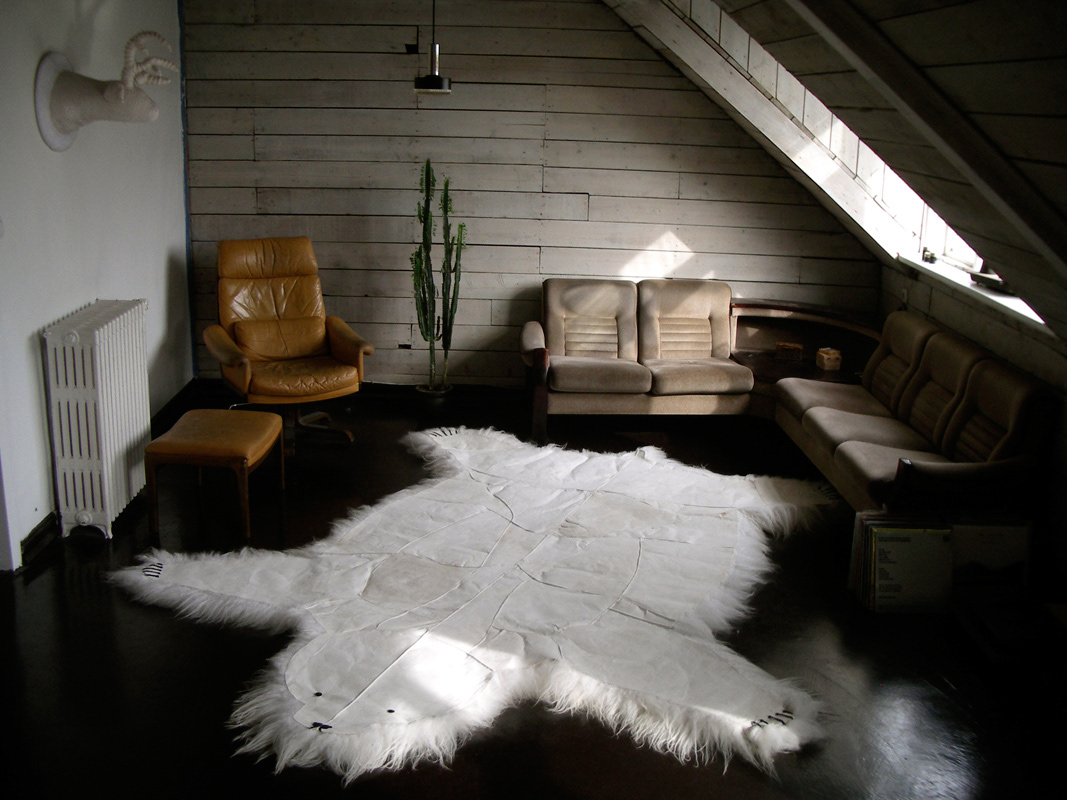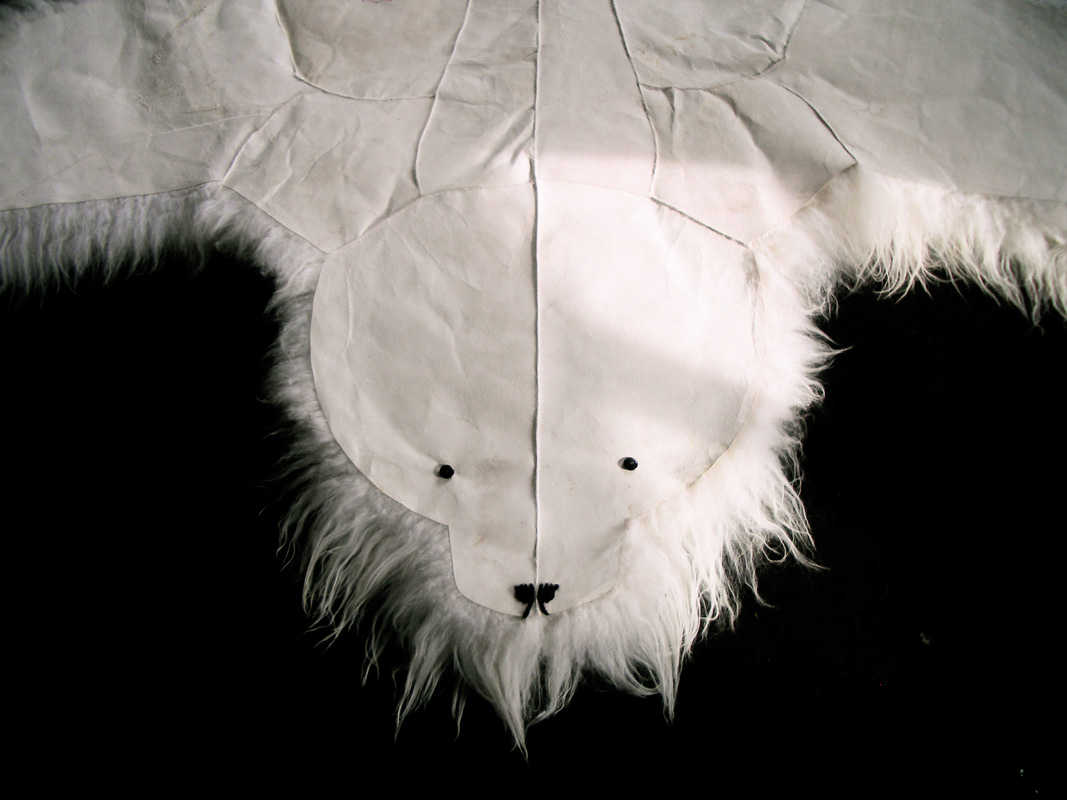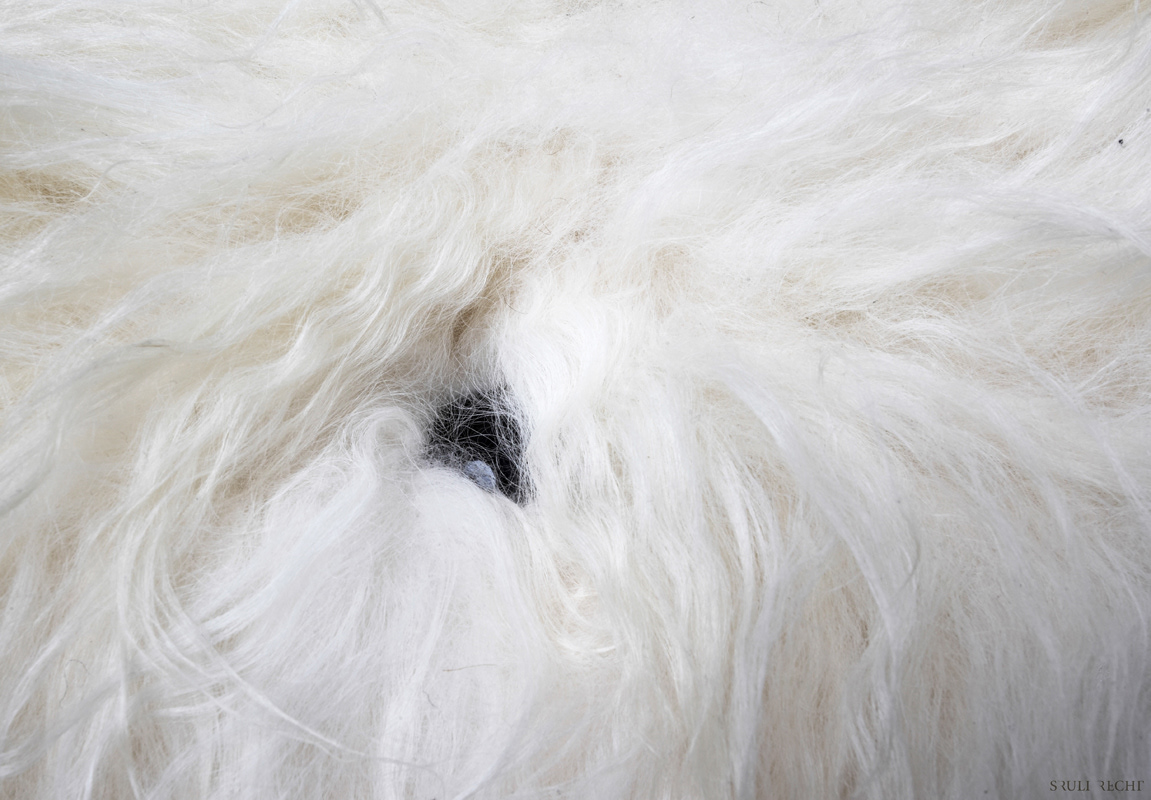 Originally commissioned for Valgeir Sigurðsson Greenhouse/ Gróðurhús studios in Reykjavík,
home of the Bedroom Community Label -
to really tie the room together.  a big room.

The bear is produced in a numbered series of 10 arctic winter whites,
with special variations in black, brown and albino.
Presented packed and rolled tied up with two ~Elts in its own box

The ÍSBJÖRN / ICEBEAR is made from 15 Icelandic sheepskins
cut up and sewn to resemble the old butchers diagrammatic posters
that visualy informed you of which part of the animal's carcass
you were buying to eat.

Similarly  when you look inside a fur jacket and between the lining,
the first thing you notice is this luxurious high priced garment
is made up of hundreds of tiny scraps of skin sewn together.
Though it looks like one pelt on the outside,
a fur garment is made of scrap and waste.

This here product plays with this exact idea of waste products sold as luxury products
modules of death / componentry of flesh / diet of consumerism / objectification of life
And of course branding the concept of life and animals into a consumers resource,
where the teddy bear appearance wipes it all away with the
characterisation and naive comical portrayal of
a polar-bear rug, the decorative paragon of man over beast.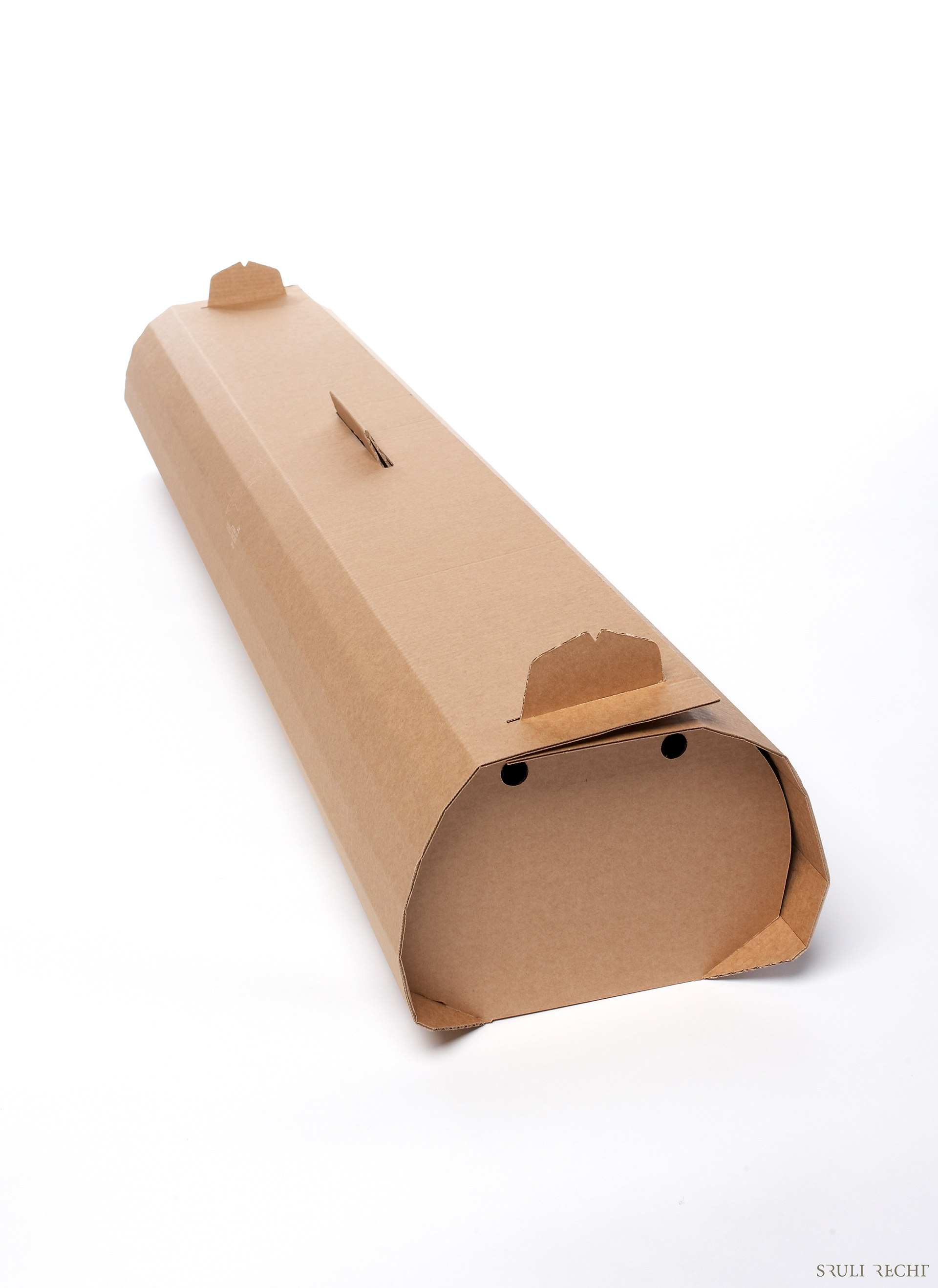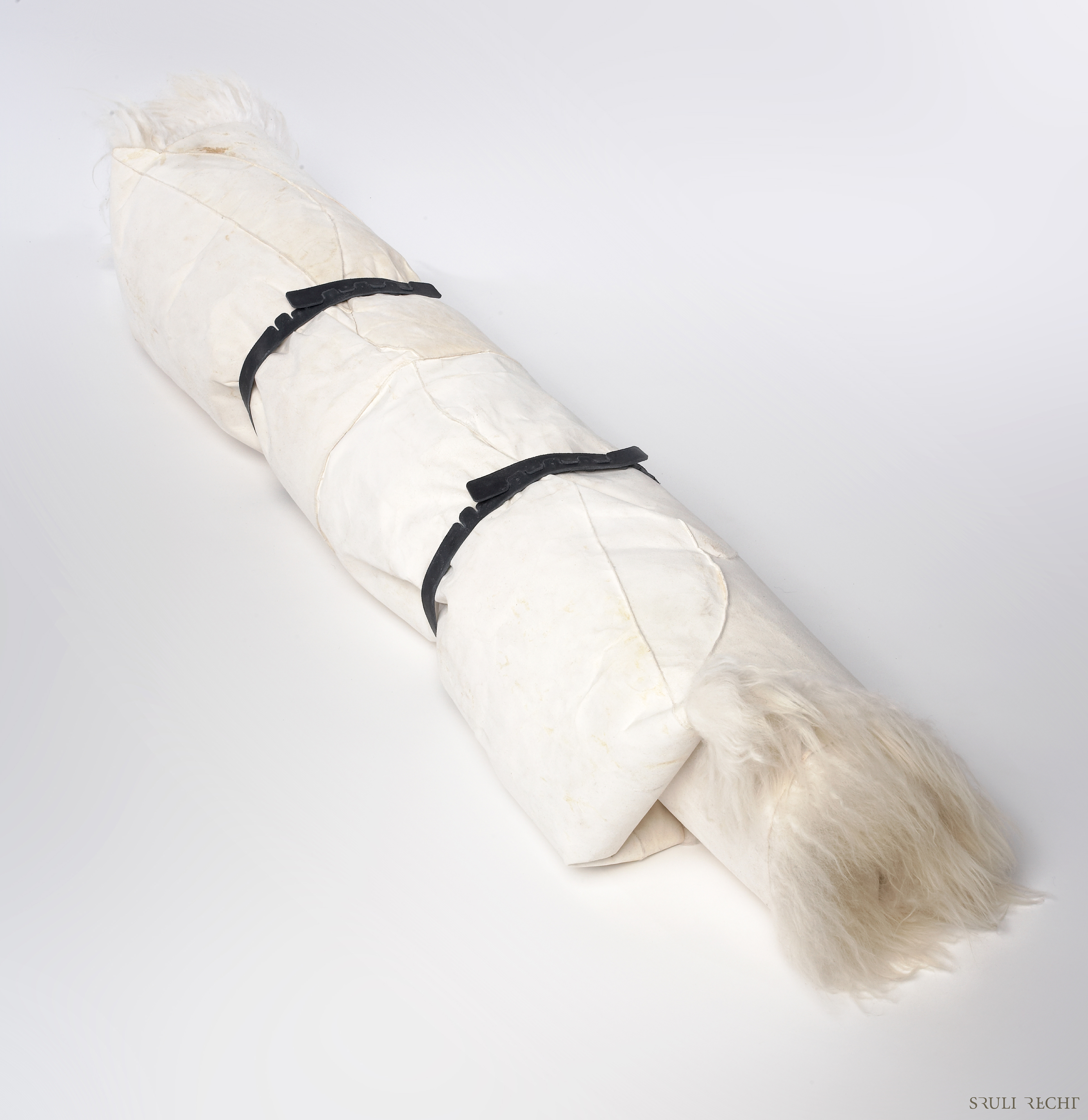 Yes, here we dispel the myth for you
the luxurious fur industry is based on off-cuts and rubbish.
Packed and ready to ship around the world, 15 Metric Kilos