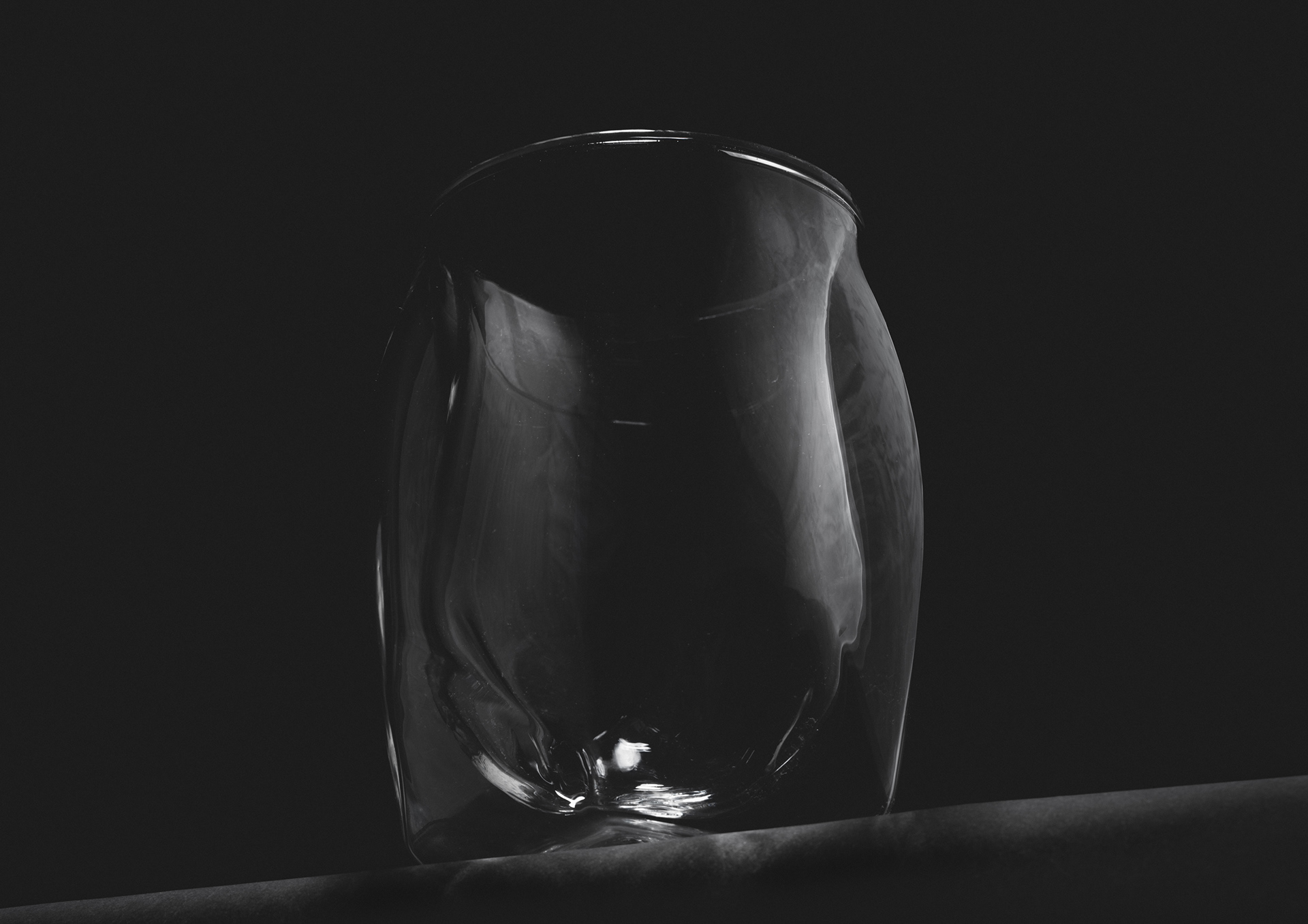 Have you met our glass?
It's not what you think it is.  
It's something at the end of time.
At the beginning of thought.
At the edge of determination
And in the middle of your solipsist self oriented selves.
And that is why we love it.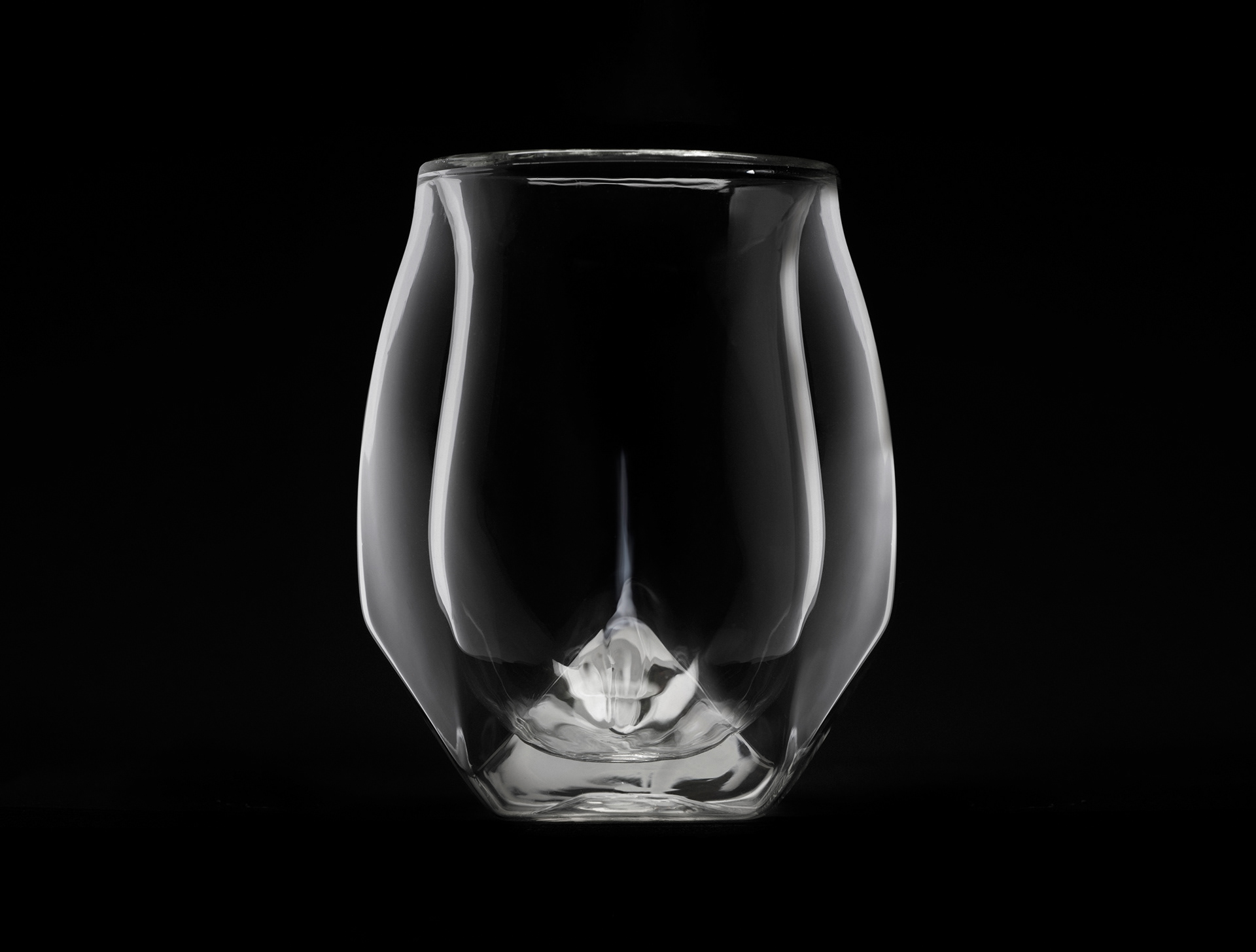 It pulls you from the heights of intellect, and from the girth of emotion,
closing your perspective down to meet at the point of immediacy,
transporting you deep into the heady spirit
that so many people over so many centuries crafted,
for you to just take as your own, right now, and in that intense moment of pleasure.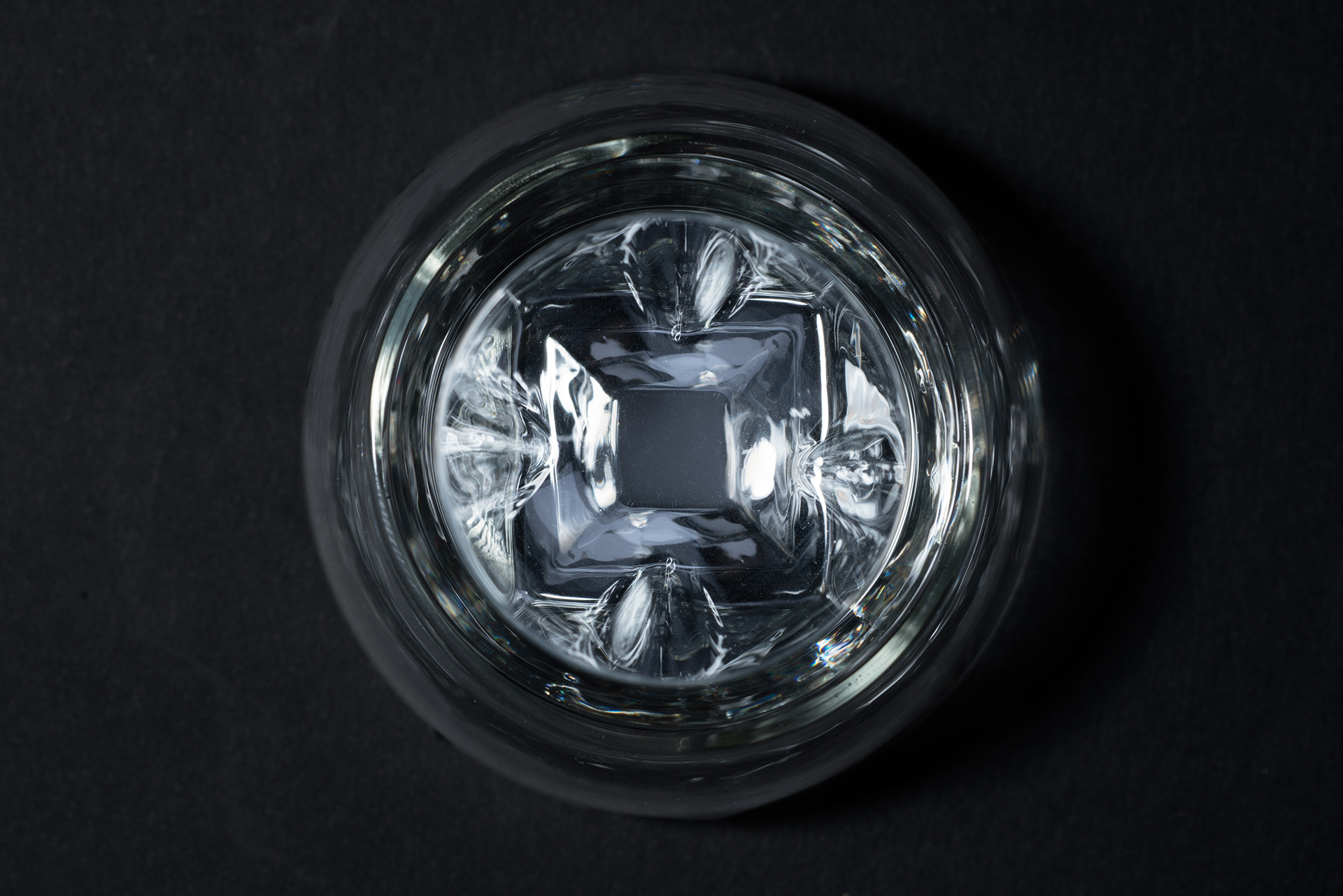 When we came in from the North, we brought a new idea over the golden seas.
From the Holy Grail, past the Czech glass makers, we have traversed time to get from the burned clay to the graphic new digital, that we apply the binary art of this robo-coco period in which we exist.
We are the makers of tomorrow, from where we stand today.
And now we watch, as the waves wrap around the transparent walls of the Norlan Glass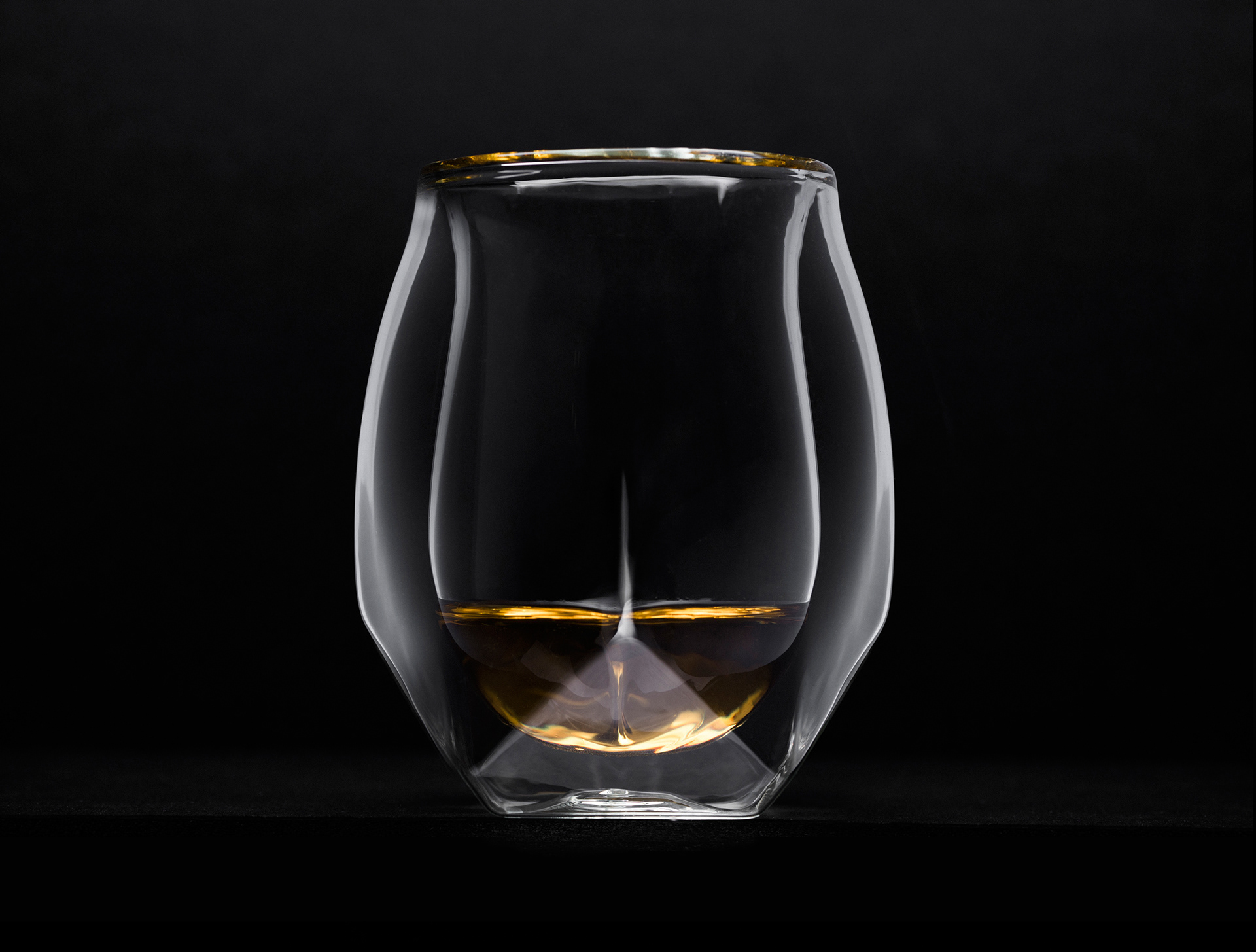 The Norlan Whisky Glass has been developed through a process of combining fluid dynamics modeling and bio-mimicry, out of a love for whisky matched with a frustration by the poor glassware available to whisky enthusiasts.

By marrying a scientifically performing inside with an aesthetically beautiful outside, our glass is designed to capture whisky's complex perfumes and deliver them to the senses better than any existing product.