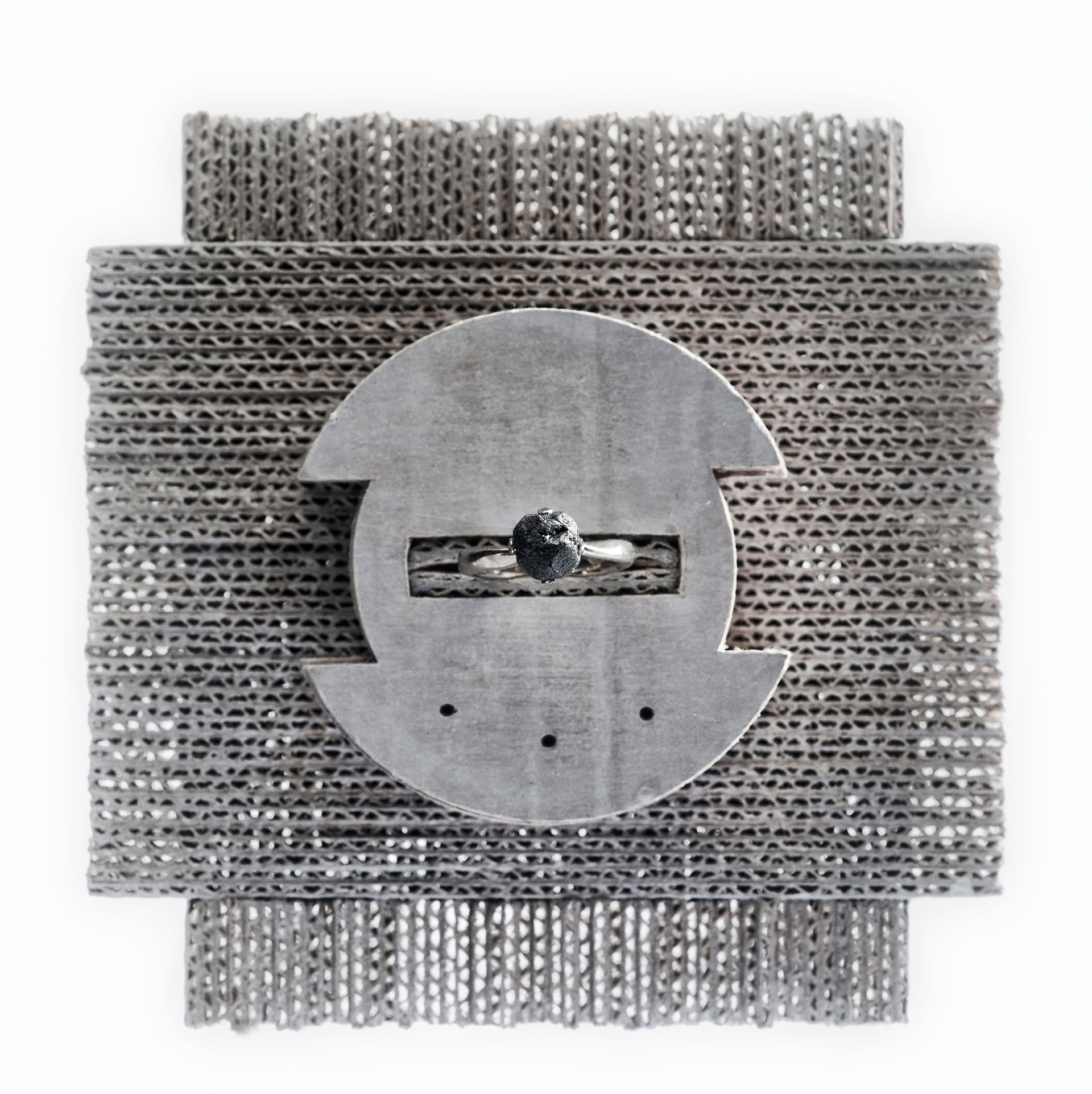 r¿ng is a 10carat white gold Möbius band with a hand tapped 16gauge internal [female] thread to receive three uncut rough diamonds set individually into screw-in external thread-form propeller claws.
Housed in a 215-piece hand-painted box with threaded lid forsafekeeping the 6.86 carat total weight over three different diamonds*.[Black 3.53ct / White 1.88ct / Yellow 1.44ct]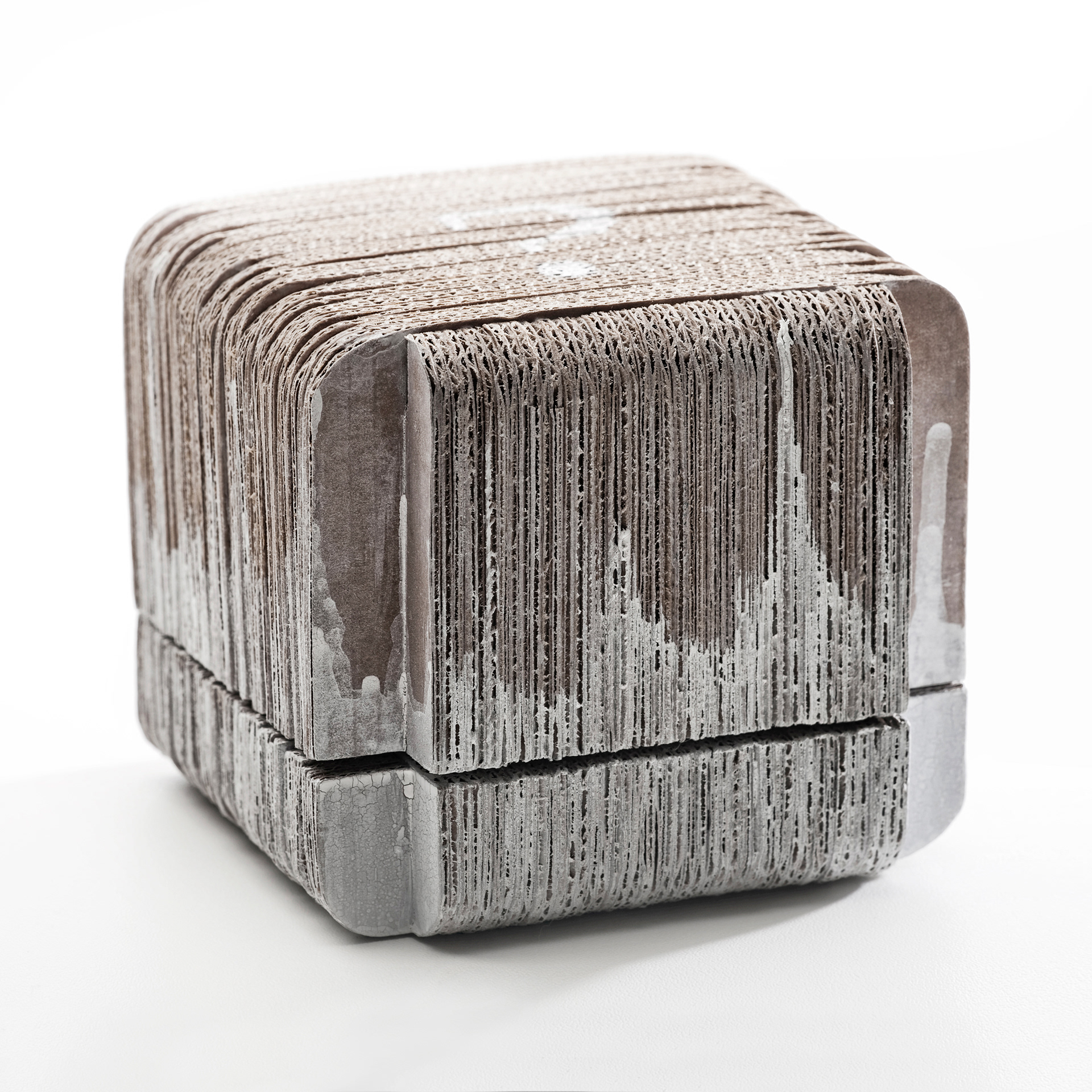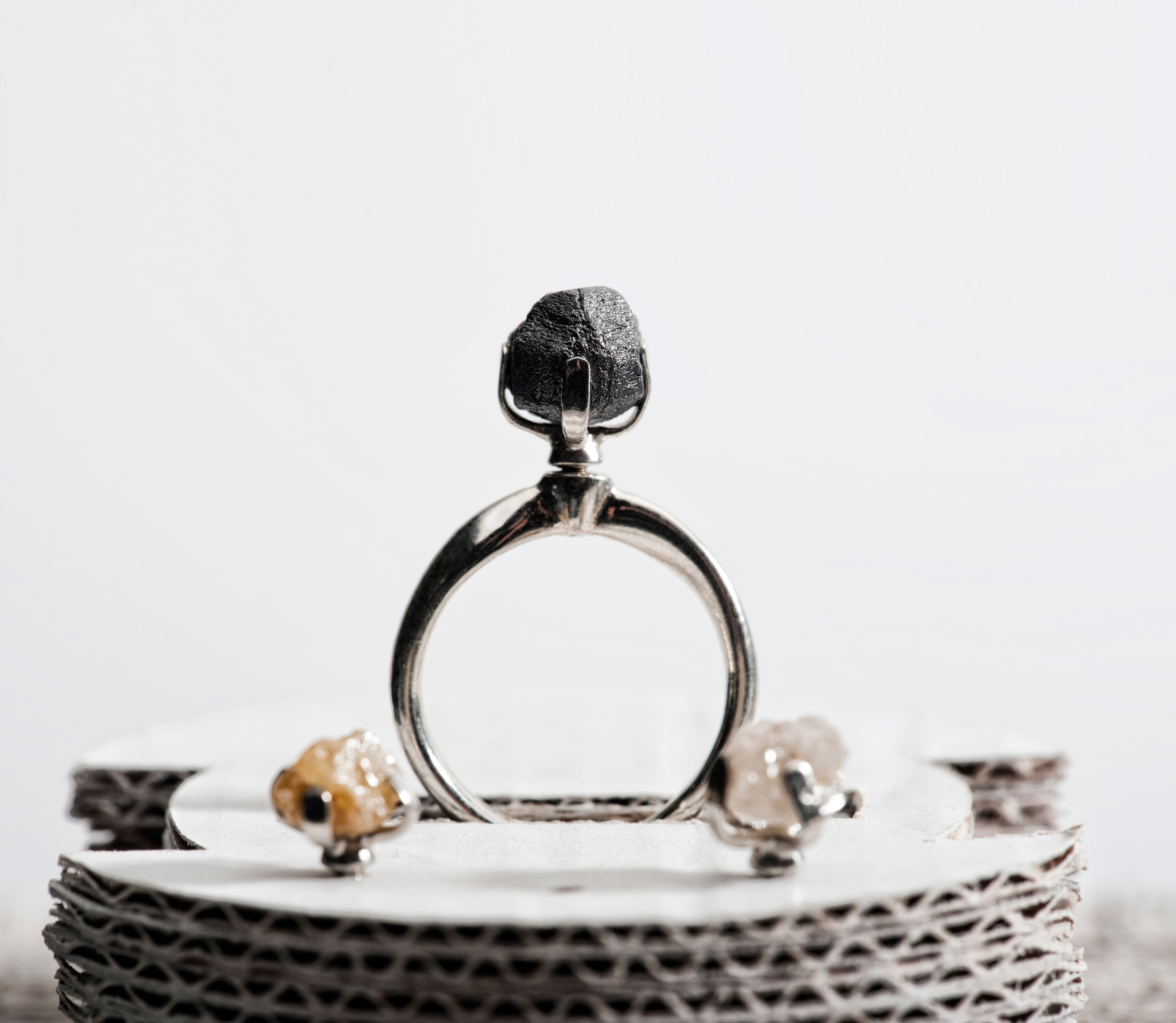 My love it came, my love it went...

So I plied and so I played
with brevity and breadth, I gauged with breath
and depth
and mined and moulded, and with my arms I then held it.
Three stones.

A big black rock. An average to large white rock. And a smaller yellow rock... The economy of desire was measurable but not immutable

And with all that was left, bent gold around each cleft,
was shaped band and claws from a propeller lent.
Till threaded and golden gleamed this ring thrice revolving.
[Threaded, that is, to keep her mindful of the stone and of me.]
boxed and placed and presented and requested...

"..?"

So now, she chooses which stone to wear - one for work and one for stares.  One for evenings and one for mournings. One for what ever she cares.
And now I too play this game of choice... to add another to the compliment of raw precious diamonds; rough to remind my nights before her, and rare as the days now empty.

Or, to take one away.
~


r¿ng
- is made on request to individual size with the option to select stone shapes with a four to six week lead time to shipping
- is produced in cooperation with the steady hand and mindful mind of This Charming Man's Edward Janssen
- has been shot in the macro world by Marnio Thorlacius
- is housed in a box made with Snorri Már Snorrason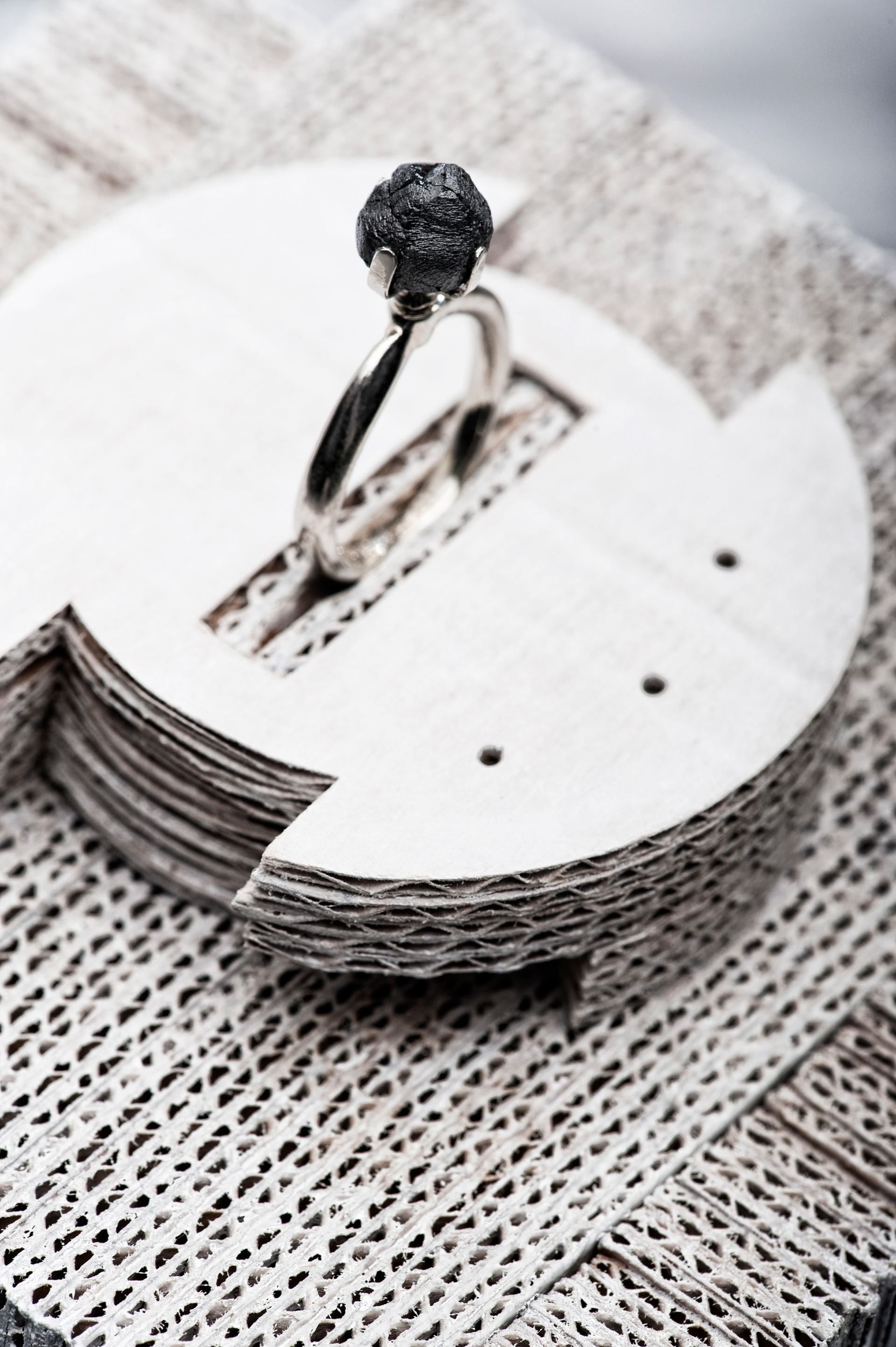 *Note:
The rough diamonds in this ring have been handled in accordance with the provisions of the Kimberly Process International Certification Scheme for Rough Diamonds. They are accompanied by a Kimberley Process Certificate with Relevant Harmonized Commodity Description and Coding System.
The diamonds herein presented have been sourced from legitimate sources not involved in funding conflict, and in compliance with United Nations resolutions. These diamonds are guaranteed conflict free based on personal knowledge and written guarantees provided by the supplier of these diamonds, and that they are treatment free in any way or form.
Due to the unique nature of each diamond set, the claws may vary slightly.  The thread are made with a precise watchmaker thread cutter which fix the setting to the ring so that it must be undone by hand and can´t unscrew itself.