SR203 is
Thy Will Be Done
a book of notes
for Ghostly Records
~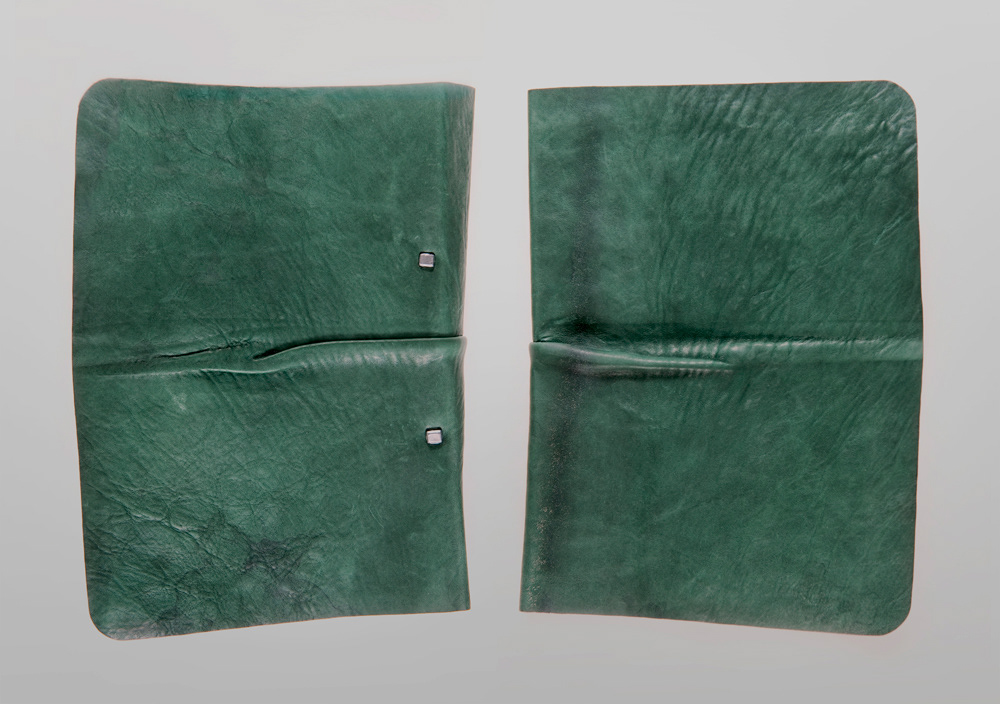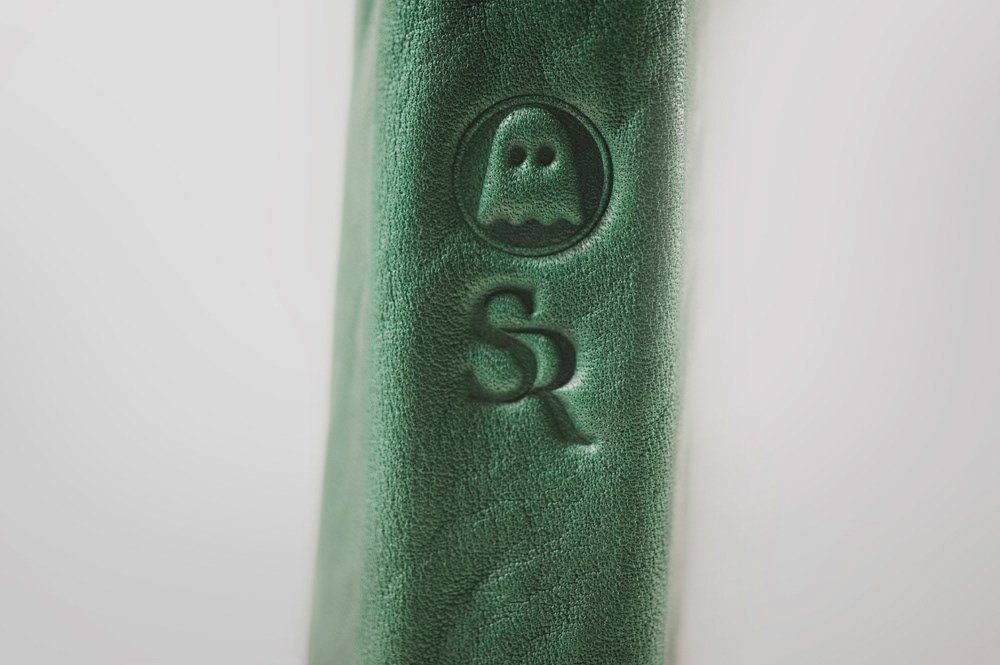 A 100 page Leather Bound Notebook.
Pleated Horse-skin, Dead-stock 100gsm paper, hand-bound with square horseshoe nails.

Page size 9 cm x 11 cm

A re-shoeing service is offered for filled notebooks - The nails areremoved from the book and the paper notes are replaced, while theleather cover is kept.

Photographs -  Marino Thorlacius

The hyphen is excellent.